Welcome to Kedron Catholic Parish
We aim to be a prayerful, caring community
The Church of St Therese of Lisieux and St Anthony of Padua in Kedron Brisbane is a Parish of the Catholic Archdiocese of Brisbane staffed by the Franciscan Friars of the Holy Spirit Province. We aim to be a prayerful, caring community in the spirit of St Francis, so that we may come to know more intensely the Father, the Son and the Holy Spirit Kedron Catholic Parish.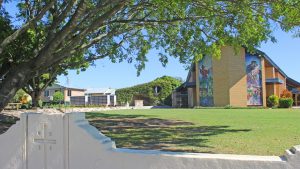 *** Update as of 12 June 2020 – attendance of parish masses for our church now up to 100 *** As many
Read More »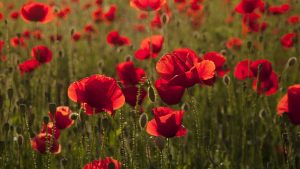 Our ANZAC Service was unique for 2020 – please take a moment to share our service.
Read More »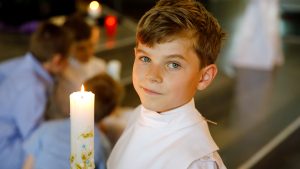 Our Kedron Community coordinates a family-centred Parish-based Sacramental Programme for the Sacraments of Confirmation, First Holy Communion and First Reconciliation. Due to
Read More »
Support your Parish during COVID-19
During this time that Sunday Masses are suspended, our normal means of receiving Sunday Mass collections is not possible. But the expenses for the Parish continue and the friars are continuing their ministry in the parish. If you are in a position to continue your weekly support by contributing to both the 1st and 2nd Collections, it would be greatly appreciated.
The First Collection supports the Franciscan Friars who minister in the parish (and partly the Clergy Sustenation Fund of the Archdiocese). The Second Collection meets parish expenses.
You can also contribute by bringing or sending your offering to the Parish Office in person or by using Direct Deposit.
Thank you very much for your ongoing support.
Fr Mario ofm
You belong to the Parish: We invite you to take part in it's work.
On joining our Parish Community we invite you and your family to take part in one or several of the ministries that form part of Parish life here at Kedron.
They include: