Welcome to Kedron Catholic Parish
We aim to be a prayerful, caring community
The Church of St Therese of Lisieux and St Anthony of Padua in Kedron Brisbane is a Parish of the Catholic Archdiocese of Brisbane staffed by the Franciscan Friars of the Holy Spirit Province. We aim to be a prayerful, caring community in the spirit of St Francis, so that we may come to know more intensely the Father, the Son and the Holy Spirit Kedron Catholic Parish.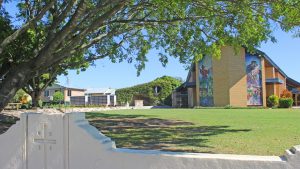 All Parish Masses are now operating based on the most recent requirements of the QLD Government and Archdiocese of Brisbane.  Church capacity has
Read More »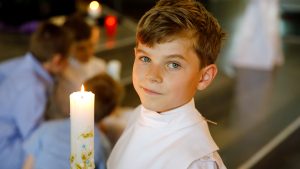 Our Kedron Parish Community co-ordinates a family-centred Parish-based Sacramental Programme for the Sacraments of Confirmation, First Holy Communion and First Reconciliation.  The
Read More »
Kedron Youth is for Youth in School Years  4-7.  Our Next Sunday Meeting Dates:  February 21st,  March 21st,  May 16th Time:   3.30pm
Read More »
I would like to sincerely thank everyone who was able to continue financially supporting our parish while Sunday Masses were suspended due to COVID-19.  If you are in a position to do so, please continue by contributing to both the 1st and 2nd Collections.  It is greatly appreciated.
The First Collection supports the Franciscan Friars who minister in the parish (and partly the Clergy Sustenation Fund of the Archdiocese). The Second Collection meets parish expenses.
You can contribute in various ways: by dropping your offerings into the boxes at the doors of the church, or by using Direct Debit, Direct Deposit or the Parish Giving link located to the right of this text.
Thank you very much for your ongoing support.
Fr Mario ofm
You belong to the Parish: We invite you to take part in it's work.
On joining our Parish Community we invite you and your family to take part in one or several of the ministries that form part of Parish life here at Kedron.
They include: