Welcome to Kedron Catholic Parish
We aim to be a prayerful, caring community
The Church of St Therese of Lisieux and St Anthony of Padua in Kedron Brisbane is a Parish of the Catholic Archdiocese of Brisbane staffed by the Franciscan Friars of the Holy Spirit Province.  We aim to be a prayerful, caring community in the spirit of St Francis of Assisi, so that we may come to know more intensely the Father, the Son and the Holy Spirit.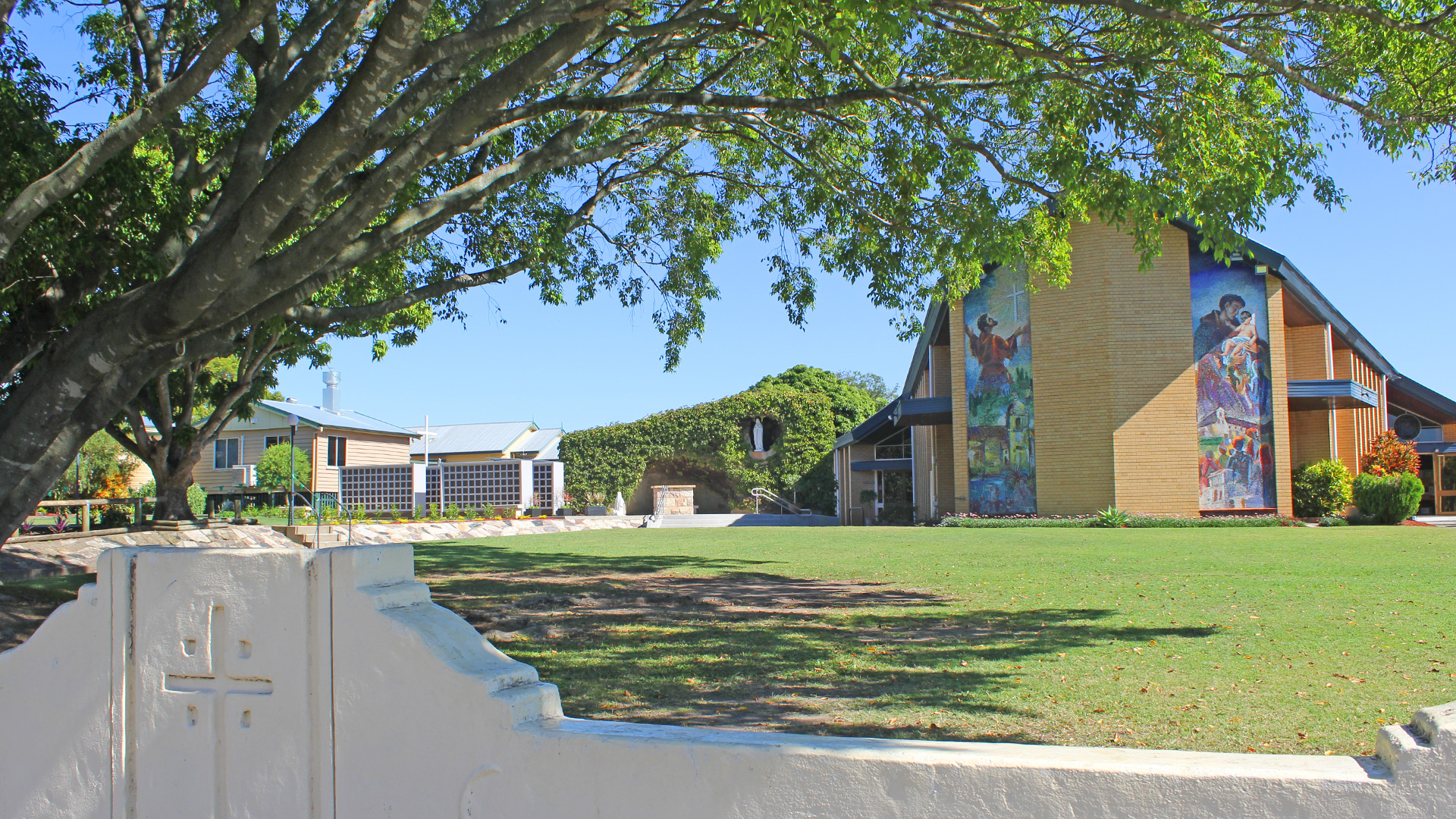 Welcome to our parish community. WEEKEND MASS:   Saturday Vigil 5.00pm;  Sunday 7.30am, 9.30am & 5.30pm WEEKDAY MASS:  Mon [NO MASS], Tues, Thurs & Fri 8.00am;  ...
I would like to sincerely thank everyone who has been supporting our parish. If you are in a position to do so, please continue by contributing to both the 1st and 2nd Collections. It is greatly appreciated.
During Sunday Mass, the First Collection supports the Franciscan Friars and their works who minister in the parish. The Second Collection goes towards parish expenses.
You can also drop your offerings into the collection boxes or use the Tap & Go near the front entrance of the church, or by using Direct Debit, Direct Deposit or the Parish Giving link to the right of this text.
Thank you very much for your ongoing support.
Fr Joseph ofm
You belong to the Parish: We invite you to take part in it's work.
On joining our Parish Community we invite you and your family to take part in one or several of the ministries that form part of Parish life here at Kedron.
They include: